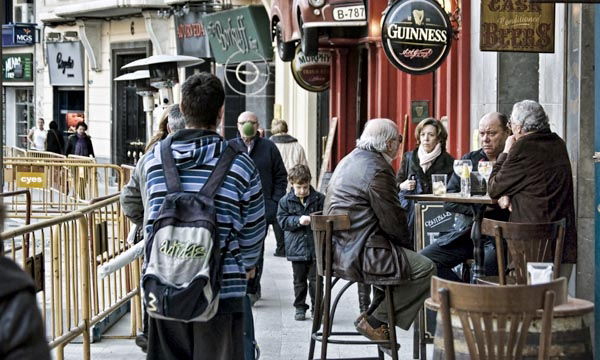 MORE flexible regulations for bar terraces in Alicante city are meeting opposition from 11 neighbourhood associations. Bars can now put out tables and chairs at 8am and occupy pavements in streets considered too narrow in the past. 
The city council hopes business will improve for premises formerly barred from serving customers – and smokers – outside.  The new regulations should increase both trade and turnover, prompting bars, cafes and restaurants to hire more staff. 
The council also expects to earn more from its levy on each outside table. Residents living in areas affected by the changes are up in arms and complain they had no inkling of the new regulations until they learnt about them in the media.
They should have a greater say, the neighbourhood associations claim, and the bylaws should be suspended until consensus is reached amongst all concerned. "We want more employment, but we need to be considered, too," said a spokesman for the La Florida neighbourhood group.
The rights of residents, pedestrians and those with mobility problems have to be respected, the associations argue, and the city's gardens and open spaces must be protected.  They are also calling for police patrols or town hall inspectors to ensure that establishments keep the new rules.