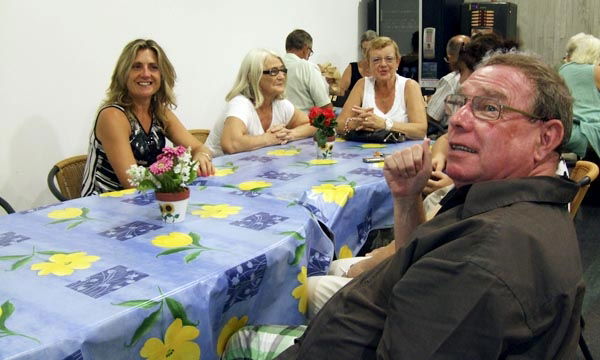 HELP Vega Baja's Friendship Group has recommenced after the summer break at a new venue. For the past eight years they have been at Playa Flamenca and have now moved just a short distance to the tea-room of the Church La Parroquia Cristo in La Regia.
HELP's Friendship centre welcomes those who would otherwise be housebound or isolated. The centre provides a loving, friendly environment and the chance for our visitors to make new friends; chatting, playing board games or just relaxing and there is always a volunteer to be of assistance.
If you know someone who is unable to get out and about, is lonely, or, if you know a carer who needs a few hours on their own, tell them about the Centre, it could be the answer to their prayers!
The Friendship Group meets most Monday afternoons between 2pm and 5pm at the Church La Parroquia Cristo in La Regia. For more details call the San Miguel office on 966 723 733, Monday to Fridays between 10am and 1.30pm.