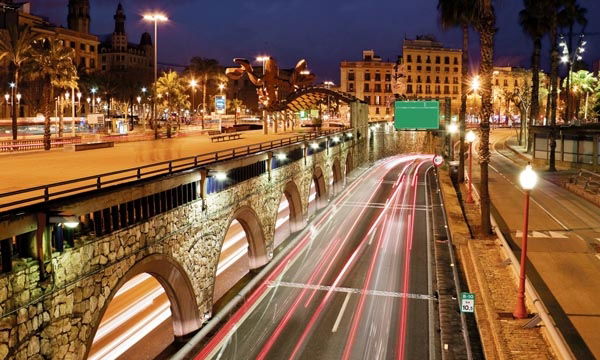 SPAIN's main cities – whatever the majority of expatriates appear to believe – are a dream for drivers compared to average large European cities. But Barcelona, Madrid and Valencia clearly lead the way for heavy gridlock and pollution compared to other Spanish locations. 
In general, it takes 24 per cent longer for drivers to reach a destination in European cities because of road traffic than on normal roads. But in Barcelona, the worst Spanish city for traffic congestion, it takes only 21 per cent longer, followed by Madrid (16 per cent) and Valencia (14 per cent). 
The most congested European city of 31 surveyed by a satellite navigator company was Warsaw where it takes 42 per cent longer to get anywhere. The Polish capital just gained the dubious honour of being Europe's most congested city over the French riviera city of Marseille (41 per cent).