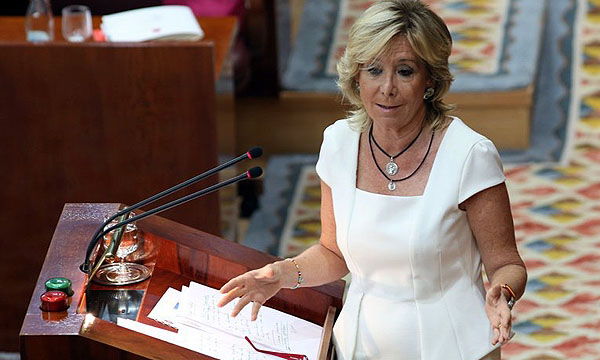 US gambling mogul Sheldon Adelson wants Spain to relax anti-smoking law for his EuroVegas casino and leisure complex in Madrid. This was made clear during negotiations with Madrid's autonomous government and regional president Esperanza Aguirre has made no secret of her willingness to do so.  
Never happy with the legislation introduced by the former socialist government, she is in favour of allowing smoking in all of the region's casinos. Groups set up to defend the anti-smoking law were quick to condemn Aguirre.
The final decision rests with the central government and there are currently no plans to amend existing anti-smoking laws, confirmed Health minister Ana Mato.
The anti-smoking law affects the entire country and would be impossible to amend for one specific case; changes would have to be applied nationally, she explained.
"The PP does not contemplate any changes in the smoking law," said the party's secretary general, Maria Dolores de Cospedal,
EuroVegas will provide the region with direct and indirect employment and Aguirre is accused by critics of being prepared to give Adelson everything he wants.   The small print of detailing conditions and privileges for Sheldon Adelson's Madrid empire of six casinos and 12 hotels, has yet to revealed. Requests for concessions on employment, contracts and taxes are likely and the regional president is determined to find a way round the smoking laws.
"If Singapore, which is so strict, allows smoking in its casinos, and the US too, I would not be surprised if it happened in Spain, too," she said last week.  "It would be logical."
The last word, for the time being at least, goes to Juan Vicente Santacreu, president of civic group, Plataforma Masby.  "I admire and respect Esperanza Aguirre," he wrote on Twitter, "but I hope she does not defend smoking at EuroVegas.  If she could not do it for the Spanish, she should not do it for foreigners."