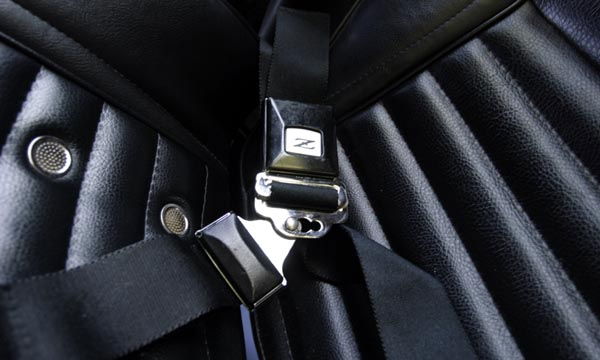 NEARLY 250 people were fined during the recent seat best control and awareness campaign in various Almeria municipalities. Town halls were invited by the traffic department to put their local police to take part in this campaign between  September 10 and 16 in Antas, Berja, El Ejido, Nijar, Pulpi, Roquetas de Mar and Vera.
They checked on seat belt usage and children's car safety according to their age, weight and height. This was prompted by the latest road death statistics. In the first eight months of the year, more than a fifth of the 556 people who died driving cars or vans did not wear a seat belt.
More than one million people have been saved by wearing a seat belt during a collision that would otherwise died, according to Spain's automobile safety report.
As seat belt use is a fundamental part of safety in all countries of the EU, this campaign coincided with simultaneous campaigns organized by the International Traffic Police Organisation in more than 25  European countries.
Ten reasons to wear a seat belt
It reduces the risk of death in an accident by half.
It protects against being thrown out of the car and impacting with the windscreen.
There is 5 times less likelihood of injuring or killing in urban areas whilst wearing a seat belt.
In a head-on collision with a vehicle going at 80 km/h, death and serious injury usually occurs if seatbelts are not worn.
When a car overturns the risk of death is reduced by 77% with the use of a seat belt.
The occupants of a car travel at the same speed as the vehicle in the event of braking. The car will stop but the passengers do not and a 50 km/h is equivalent to falling from a second floor building.
Seatbelts function as a compliment to the airbag which will not work on thier own.
Not using the seat belts in the rear of the vehicle is of great risk. In a head on collision the risk of the passenger behind hitting and killing the passengers in the front increases by 8 times.
Not wearing a seatbelt is counted along with speeding and driving under the influence of alcohol as one of the principal causes of injury.
Wearing a seat belt reduces the risk of harm to both driver and passengers.