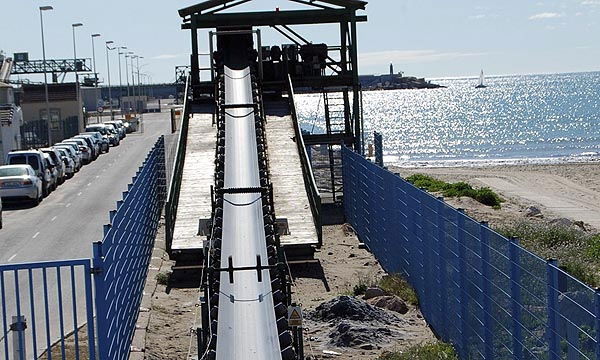 TORREVIEJA'S desalination plant is set to be completed in December. This comes three years later than the original estimates. Once finished, the first operational tests will start in January, according to sources from Acuamed, the state-owned company responsible for project monitoring.
The most difficult stage, which involved installing large concrete tubes underwater in the port's entrance, has already been accomplished. When operational, the desalination plant in Torrevieja will be the largest of its kind in Europe, producing 240,000 cubic metres of drinking water every day. 
That is equivalent to 240million litre bottles. Eighty cubic hectometres will be produced annually. Half of it will be used for land irrigation, while the other 40 hectometres will provide fresh water for consumption to many tourist towns in Murcia and Alicante. The overall cost of this project is over €297 million and the Acciona Group is the company behind the construction.