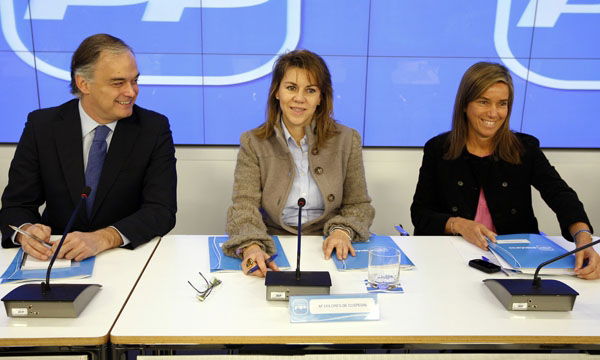 THE government is not withdrawing health care from anyone, Health minister Ana Mato declared in parliament last week. But the right to receive medical attention should not be confused "under any circumstances" with the right to a health card, she said in a reply to socialist MP Guadalupe Martin.
Under the new regulations – effective since August 5 – only immigrants holding a Spanish residence card will have the right to use government-financed health services. Before the new regulatory changes, it was enough to be inscribed on the municipal rolls. This does not apply to EU and Swiss nationals, who are fully covered by European Health Care.
The Council of State clarified that immigrants failing to meet the required conditions will still receive medical assistance in the following cases: urgencies, serious illnesses, giving birth and after birth. Minors – under 18 – will still be treated in the same conditions as Spanish citizens.
This year's reforms have saved €221million and put Spain on the same level as Europe, according to Mato, although Martin described them as "unsupportive, unfeeling, unjust and inefficient." No other European country gives total health cover to every non-national on the town hall registry, the minister claimed. 
It is important to underline that non-resident immigrants will still receive the usual health care in the non PP-governed regions of Andalucia, Asturias, the Basque Country, the Canary Islands and Catalonia.
For those living in Valencia Region and not holding a health card, cost services will be invoiced to their insurance account (if they have one), to their country of origin (when a bilateral agreement applies) or directly to the patient. If they cannot afford the costs, they can apply to NGOs or to public aids from the Council of Social Welfare. In Comunidad Valenciana there are around 30,000 people trying to justify their legal residence for accessing public health care.