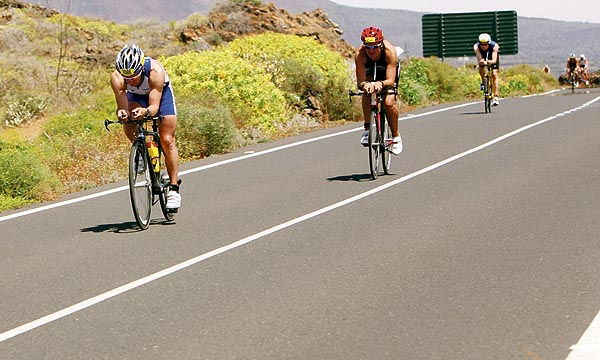 letters to leapy
Britain not broken…
FURTHER to your column 'Britain's broken pride' (Issue 1417); all developed countries have their own unique problems as any in a democratic society.
Britain is in no way a broken society, though many things need fixing and updating.
If we could just concentrate on the great things that have been going on in the UK including the Olympics and all other positive aspects in society I think that would serve to inspire young people more.
Britain may not be an empire any more but it still has great influence in many countries in the world. Everything has a cause and effect. If people feel they are on the margins of society then that has to be seen and changes made.
Keep positive!
Arthur Cascoe, by email
TO me the only difference between Hells Angels and an ever-increasing faction of lycra-clad yobbo cyclists is the fact that the the pedal-pushers have no engines. This cycling minority wear 'colours'. They are riddled with drug scandals.
They commandeer the roads, treat traffic laws with complete distain and are only thinner than their leather-clad cousins because they physically propel their machines. Now they are wallowing in the glory of their Olympic success I really dread to think where it will all end up. How many will now want to emulate the success of Mark Cavendish – a man whose ego seems to grow by the day. I shudder to think.
It is even worse for those who live on this island of Mallorca. We have just been declared 'a Mecca for cyclists'. Well, all I can say is heaven help us. It is already well nigh impossible to go any distance at all without finding yourself behind hordes of shiny bums pumping up and down. Something really has to be done. The accident rate is steadily rising (mostly borne out of motorist frustration) with even the odd fatality.
The whole shebang must be somehow brought under control. Firstly, all cyclists should all be licensed in exactly the same way as motorised vehicles. In the event they break the rules of the road, the full weight of the law should be brought to bear; with the same points system and possible loss of licence.
I think cyclists should also only be allowed to traverse the highways at designated times, so motorists will at least be able to avoid their presence. They should never be allowed to ride more than two abreast and always give way to pedestrians and other roads users.
Using the pavement should bring an automatic disqualification. Putting these people in the same bag as the eco-friendly, GM food and the green brigade simply has to stop.
There are now growing hordes of arrogant 'sub Angels' who already consider themselves above the laws of normal road users. These packs are getting bigger and bigger. If they were hoodies, the public would be really worried. Well, I wouldn't put 'lycra hoods' beyond the realms of possibility. Is anyone listening out there; somehow I doubt it.
Keep the Faith, Love Leapy [email protected]