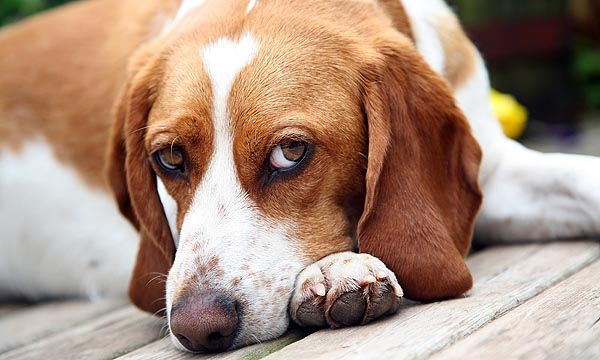 GROOMING is an important part of dog and cat ownership, which should be started as soon as possible. When a dog meets another dog, they always sniff around the anal area. This gives an indication as to the state and type of nature the animal has.
The anal gland is an active organ giving out an odour we cannot smell (thank God). This is found mostly in nervous dogs that do not use the gland, hence they need squeezing to take out the liquid. A dominant dog rarely needs the gland squeezed since he is using this most of the time to warn other dogs. This comes under the heading of a dominant type dog: all messages come from the anal gland.
Many owners do not like squeezing the anal gland and normally the vet or groomer takes care of this. Only somebody trained to empty them should carry this out. Any dog suffering a problem should be reported directly to a vet. Impacted anal glands are not only very painful but, if left, they can result in a serious infection which in turn can end up being life-threatening.
If the dog is wormed regularly but he keeps on rubbing his bum along the floor, that is a sign of full anal glands. Breeds that need grooming will benefit from being groomed by a professional groomer who should be fully trained to check anal glands, clean and pluck ears, trim toenails, etc. Also, any problems should be reported to the owner in detail.
Professionals keep an eye on all the dogs' body, checking the teeth and gums, lumps and bumps…. and the owners must keep a note of everything. Breeds that should be groomed include Yorkies, Westies, Poodles, Shiatsus and many more.
They need to be kept fur-free to avoid problems in certain areas, including: the pads, around the mouth, eyes, ears and their private areas. They should be kept short for health reasons.
And no, it is not normal for dogs to have hair growing from inside their ears and around their privates. Looking at dogs in nature, one can find that most of them have shorter hair inside their ears, around their mouths, paws and privates. When breeds arrive to a new family and they seem to need grooming, the owner should expect to do so at least every six to eight weeks.
However, long-haired wolf-type breeds also benefit greatly from having their under coat stripped out twice a year, especially in hotter countries. But it is very important not to get this type of dog shaved, unless the owner is willing to get it done every three months. Shaving these types of coats damages the fur and it will grow back fluffy and thicker, so in the long run it gets worse.
A good groomer can give good advice about the types of fur trimming and style. This also includes cleaning the ears, trimming the nails and, in some breeds, taking care of the hair in the bottom of the ear. It is not recommended, however, that owners trim the nails of their pets. This should actually be done by a professional to avoid accidents and a lot of blood loss.
---
If you have any questions, please write to me at [email protected] I'll be happy to help.