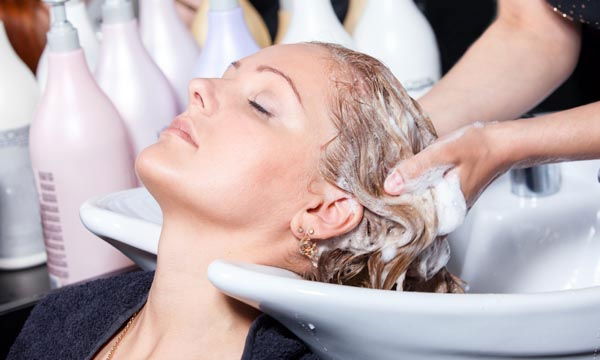 A hair mask is a common treatment in spas around the world, used not only on sun scorched hair but on colour treated hair and hair that is constantly being damaged due to heated appliances. Frizzy hair too can be a problem in the hot humid weather but why pay expensive prices for keeping your tresses looking good. Pamper yourself with some of the following homemade remedies.
The process of making your own hair mask is fairly simple, although you'll probably want to save the treatment for a time when you plan to spend the entire evening at home, no better reason for having a little "get together" with the girlies. 
Some of the ingredients used in do-it-yourself hair masks contain olive oil which can have a distinctive smell and is hard to remove all excess traces. In some cases applying a mild shampoo to the hair before applying water will help to remove excess oil and any unwanted odours. 
Regardless of what type of hair mask you choose to create, most masks are only intended to be used once or twice per month. They are intended to help repair your hair, not simply maintain your style. Using a hair mask too often may create additional problems, such as excess oiliness from overuse of a moisturising mask.
Fast Track Mask
For a dry scalp and hair, warm up some extra virgin olive oil over a pot of water, apply to your hair, massage into your scalp, wrap your hair up and leave for 30 minutes. 
Crème de la crème
Mix together in equal amounts almond oil, melted honey and crème fraiche, apply to your hair and leave for half an hour.
Restructuring mask
Mash ½ an avocado, ½ of a banana add an egg yolk and one teaspoon of extra virgin olive oil. Blend all ingredients and apply to pre-washed hair. Massage into the scalp, cover and leave for up to an hour. Used once a week will help protect and restructure your hair.
Protein conditioning mask
Use on all hair types. Put ½ of a banana, ¼ of cantaloupe, ¼ of avocado, one tablespoon of yogurt and one tablespoon of wheat germ oil in a blender. Massage the mixture into the scalp, cover and leave for at least 15 minutes.
Egg-centric hair mask
For very dry hair, mix together two whole eggs with four tablespoons of olive oil. Apply the mixture mid lengths and ends and then to the root area, cover with a plastic wrap. Wait for 10 – 15 minutes and shampoo as usual.
Banana banquet
For damaged hair, combine a very ripe banana with a few drops of almond oil. Apply throughout the hair, cover and leave for approximately 15 minutes. Rinse with soda water and shampoo as normal.
Curly Sue
Mix a tablespoon of honey with one litre of clean water and rinse the hair after using your normal shampoo to keep frizziness under control.
---
By Beth Underhill