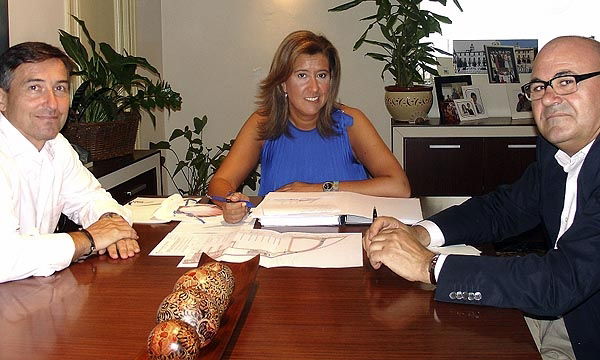 THE Marina Alta town of Denia could soon be challenging Benidorm, Alicante and Valencia as one of the main shopping areas in the region.
The attractive street lined Marquis de Campo in the town centre with its large selection of small shops, has been a must for bijou shopaholics for many years, but if a current feasibility study gives the go-ahead, they may be getting a big brother.
Denia town council, in conjunction with the Valencia Chamber of Commerce, are looking at the possibility of developing a 'strip mall' within the area of Mollet d'Espanya, near the port.
After completing initial discussions with various town representatives, Mayor Ana Kring has approached the Office of Territorial Action Plan (Pateco) requesting them to conduct a feasibility study to assess what types of shops and businesses would be suitable for this potential shopping precinct project.
Certain limitations have been agreed to safeguard the local community including building height not to exceed adjoining sea front houses, wide streets and the overall design should be similar to the Madrid Las Rozas village, a group of malls situated throughout Europe that feature chic luxury outlet boutiques, free parking and dog kennelling. No time scale has been given to this proposed project, although Mayor Kringe said she is anxious to complete all preliminary research as soon as possible.