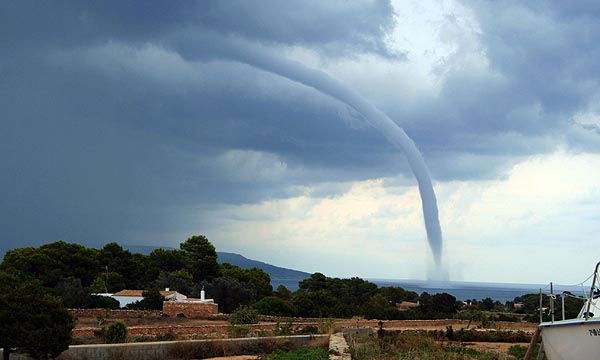 A TORNADO hit the northern town of Lluc, halfway between Soller and Pollensa. The twister's course did not go across any city or populated area but the trees of an UNESCO Heritage Site natural park took the brunt of the force of nature.
It will take more than 100 years before the Clot d'Aubarca, one of the most beautiful landscapes in the Tramuntana Mountains, sees its holm oak forestry and olive field fully recovered, according to Balearic President Jose Ramon Bauza.
"It only lasted five minutes, but we will never forget it. I must thank God because, all things considered, we don't regret any personal damage," said the prior of Lluc's Sanctuary, Antoni Vallespir.
First estimates from the regional government reported 200 hectares of land devastated, only in Ses Tosses, Son Colom, Son Colomi and Aubarca.
Tornados, although not usual, have occasionally hit Mallorca in some occasions.