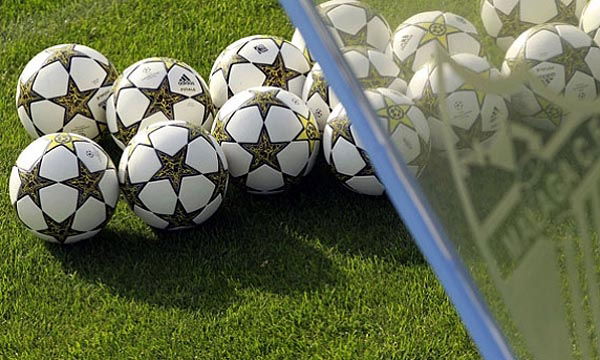 Málaga Club de Fútbol is preparing for the first group stage match of the UEFA Champions League, taking place on Tuesday at 8:45 p.m. against F.C. Zenit St. Petersburg. An army of loyal fans are accompanying the Russian-based side to La Rosaleda.
The Russian fans will start arriving in Málaga as from tomorrow, Monday, when the first plane touches down from the Russian capital with 180 Zenit fans on board.  More fans will be arriving throughout the day from various European cities, to see their team play at La Rosaleda.  Two hundred Russian fans have preferential seats or will be located in the VIP area.
The team and those in charge at Zenit, as well as a group of fans, will arrive mid-morning on Monday, on a charter flight from St. Petersburg.  They'll be staying at the Hotel Vincci Posada del Patio in the capital.
By this time, Málaga Club de Fútbol will have had their last training session ahead of this match, at 10:30 in La Rosaleda (press access permitted for the first 15 minutes).  Coach Manuel Pellegrini and Javier Saviola will have held a press conference at 12:30 p.m. in La Rosaleda's press room.  The team is meeting at 8:30 p.m. on Monday evening at La Rosaleda, and will then travel to the Hotel THB Reserva del Higuerón, where the team will remain until Tuesday's match.
Zenit will be holding a press conference at 5:30 p.m. in La Rosaleda, and will then have a training session at 6 p.m., ahead of Tuesday's match (open to press).
This group stage match at La Rosaleda has caused a lot of interest with international media.  Along with the Russian team, 17 journalists are coming to Málaga, as well as the NTV-Plus Operations Manager.  Another 16 foreign journalists will be in La Rosaleda's press area, which together with the local and national media, will amount to 130 in total.  Journalists from Canal Plus, who hold the television right to this match, will also be present, and hold the biggest part of the stadium's press area.  Over 200 media professionals in total will be attending this match at La Rosaleda.