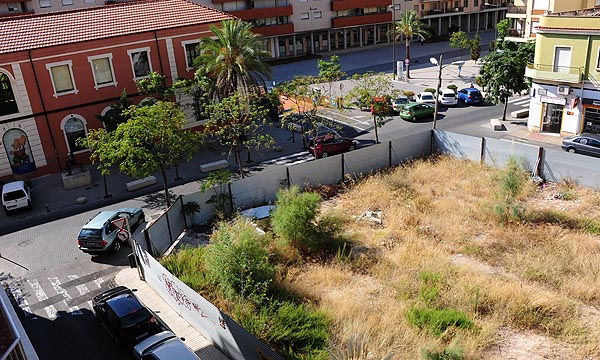 DENIA'S popular tree-lined shopping street Marqués de Campos may feature an added attraction in the not-too-distant future. If Mayor Ana Kringe has her way, visitors will be able to shop-until-they-drop and then take a relaxing break in a public square surrounded by trees, shrubs and flowerbeds. 
The site of the proposed venture is the former Social Security centre and offices of the National Institute of Social Security (INSS) situated at the sea end of the street.
For many years under the old Spanish number system, 'frustrated' out-patients and Social Security claimants queued for hours on end before hopefully getting attention. Since demolition, the site has deteriorated.
The future of the plot is under serious discussion between Denia Council and the Director General of Social Security Treasury, Gema Gomez Magraner, together with the provincial director INSS, Miguel Angel Martinez. 
Mayor Kringe said that the provincial officials have shown their willingness to study the proposals including a possible land swap deal.