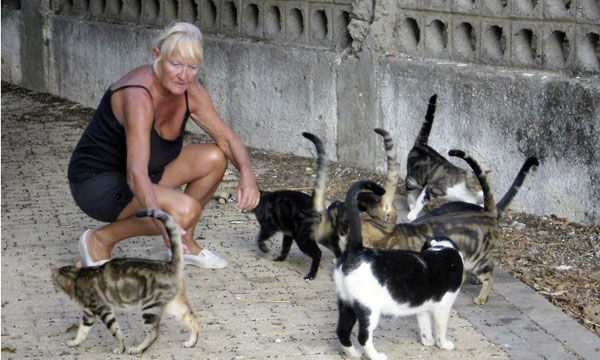 AN anonymous animal lover has come to the rescue of scores of street cats in Estepona. The EWN two weeks ago reported that local youths were badly treating street cats in the El Faro area of Estepona Port which were being lovingly cared for through the support of Val Strahinja and loyal helpers.
The cats have been regularly fed by Val and her friends, who have also arranged neutering and vet care.
Following the publicity about the cats being treated cruelly and the threat that they faced removal when redevelop-ment starts in the area the owner of a cat refuge, who has requested to remain anonymous, contacted ADANA, the Estepona animal rescue charity, offering to save the animals. "It's like a miracle," said Val.   
"We were at our wits' end wondering what to do to save them." Additionally, following the media attention, donations have been sent to ADANA to help Val and her group in their work of trapping and paying for neutering the cats.
"Most people are kind and want to help unwanted animals," remarked Val. "A big thank you to all who have helped with publicity or donations," she added.