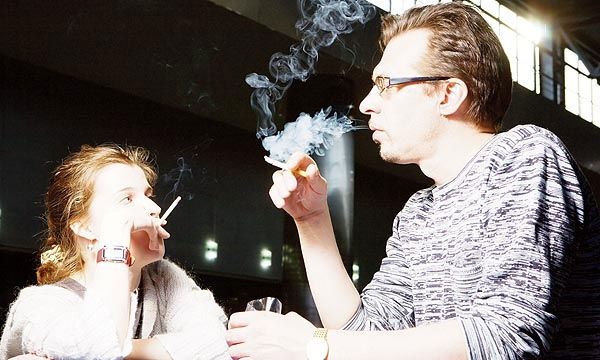 MORE people in Spain – expats and locals – are giving up smoking. The three per cent VAT price increase on tobacco on September 1 had little effect, for it was compensated by a reduction in other government taxes on tobacco.
But Spain's economic crisis and overall high unemployment, plus the ban on smoking in public, have led to more people quitting. Also, according to the OCU consumers' group, price increases in March also saw many – especially low income families and the young – quitting.
Health warnings on cigarette packets are the least efficient way of persuading people not to smoke, experts and others have agreed.  But while grisly images do little to dissuade smokers, they help put off young people from starting, claimed Joseba Zabala, coordinator for XQNS, which defends and advances Spain's anti-smoking laws.    
The biggest reduction in smoking occurred between 2010 and 2011. During this period consumption dropped 17 per cent and 16 million fewer packets of cigarettes were sold, said Dr Rodrigo Cordoba Garcia, a lung specialist and expert in nicotine addiction.  He attributed this to the economic crisis and the price of cigarettes.   
Health warnings on packets account for only 2 per cent of smokers deciding to quit, he claimed.