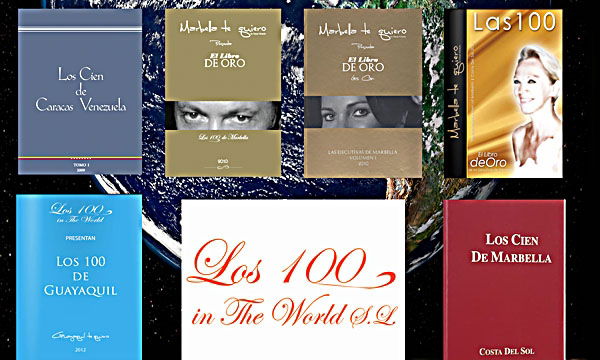 A CELEBRATORY edition of the Golden Book of the 100 of Marbella/Costa del Sol 2013 is to be published later this year. Dedicated to Marbella, the Costa del Sol as well as to leading businessmen and women plus top professionals, the celebratory edition will also mark the 15th Anniversary of the first edition of THE 100 OF MARBELLA, Marbella te Quiero and Los 100 in the World.
The publishers are proud of additionally producing 14 other books in "THE 100" series since 1997. As well as focussing on Marbella, they have spotlighted different places in the world, the latest edition being The 100 of Guayaquil, Ecuador.
Also currently being compiled as part of The 100 collection are books on Budapest, Moscow and Panama. As The 100 of Marbella/Costa del Sol are the flagship books in the series, the Costa del Sol resort will also be highlighted in these new chosen locations. 
This year´s luxury hardcover Marbella book will have a print run of 2000 and is being targeted  at high-end clientele through distribution in key locations in addition to copies being sold. The 15thanniversary book will include lots of social life, pictures and editorials, and will be fully uploaded to the  www.los100intheworld.com website.
The 2013 edition of The 100 of Marbella will be presented at a gala evening with live music, fashion shows and an award ceremony on December 14 at La Meridiana del Alabaradero.
For more information, including advertising details, contact Muriel Rens on 666 711 183; [email protected];  Facebook pages: Marbella te Quiero and Los 100 in the World; Website www.los100intheworld.com