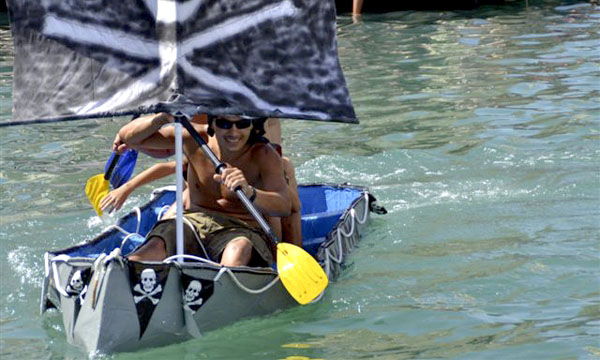 DOZENS of sailors will take on the 1,000 meter course around the superyachts of Ocean Village Marina in Gibraltar noon this Saturday for the Cardboard Boat Race.
There will be prizes for original boats and costumes plus the Best Titanic Sinking. Singer Zooney will be providing the music and there will be a major UK TV channel doing a spot of filming.
Proceeds from the event will go to the GBC Open Day and The Alzheimer's and Dementia Support Group. For more information call +350 20040048 or email akearns@gibtelecom.net.