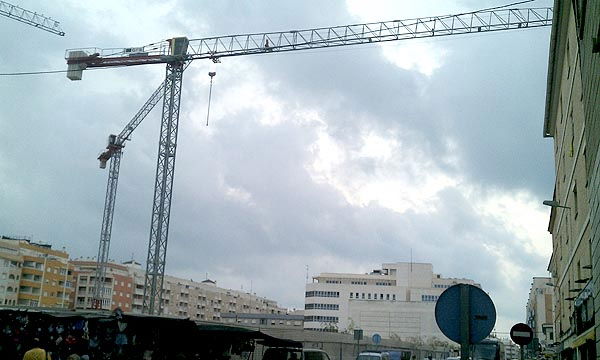 THREE cranes in Torrevieja are at the centre of a dispute. The cranes in Colonia San Esteban close to the bus station could be a danger and must be removed, the city council ruled four months ago.
But the crane owners ordered to remove them say they will disclaim responsibility as they have been unable to access the fenced and gated site. There are now calls for the site owner to allow access to prevent a possible accident.
The company has been ordered to remove the cranes as safety checks have not been done and the machinery not reviewed since 2007 when site work was halted. It has since been abandoned.