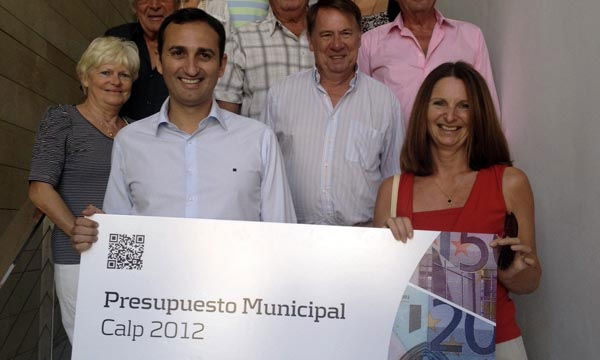 IN keeping with his policy of 'total transparency', Calpe mayor César Sánchez has published the town budget on the internet. Working in collaboration with a team of 18 residents, full details are now available for all to see in five languages including English, Spanish, German, French and Dutch.
The collaboration has not only allowed international access to the town's financial accounts for the first time ever, but also saved €18,000 in estimated translation costs. Ratepayers will also be able to ask online questions and offer suggestions through a direct email link on the website.
At a press meeting called to launch this new initiative, Mayor Sánchez said that local citizens will know "where the money goes right down to the last cent." He also announced that the 2013 budget will be presented in October for final approval in December and that this will also be available online.