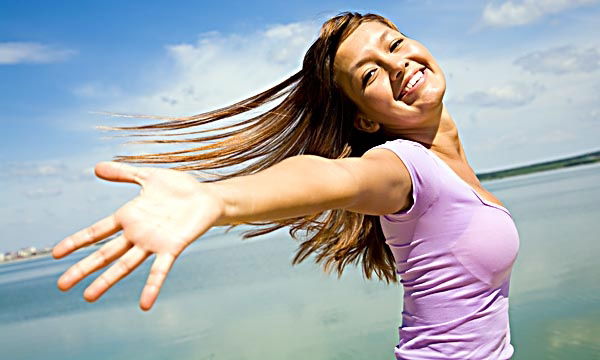 A GENE that determines one's level of happiness has been discovered by scientists, and if affects mainly women. It is called MAOA and has been linked to alcoholism, aggression and antisocial behaviour in the past.
In a study conducted by several institutions in the USA, it was found that women with one or two copies of MAOA reported a larger amount of happiness than did women with no copies. The gene regulates an enzyme responsible for 'feel-good' chemicals in out brain, the same substances targeted by antidepressants.
Men do not seem affected by the gene and researchers suspect it may have to do with testosterone, a hormone that could neutralize the positive effects of MAOA.
Scientists warn that happiness does not only depend on our genes of course, but about 35 to 50 per cent of variance could indeed be due to genetic factors. The rest, one has to work hard at. The study was published in Progress in Neuro-Psychopharmacology and Biological Psychiatry.