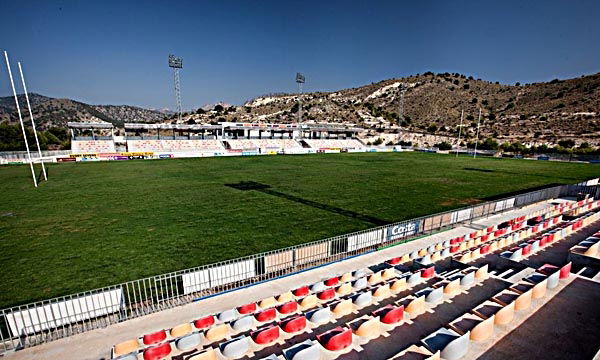 THE Villajoyosa Rugby Stadium will host world class rugby this Saturday. Seven teams from England, France, Tunisia and Spain will meet in an international tournament organized by the Valencian Federation of Rugby in collaboration with its ERF national counterpart.
The Spanish national Sevens team qualified for the World Sevens Series which will see them travel to countries such as New Zealand, South Africa, USA and Japan amongst others, as well as the World Championship which will be held in Moscow in 2013. 
The teams from England and France are third and seventh respectively in the official International Rugby Board rankings. Tunisia hope to take advantage of this occasion on the Alicante coast to focus before they play in Rabat for a place in the World Championship in Russia on September 28. 
The teams who are participating in this international tournament began training in the sports complex of Valencia Oliva Nova Golf this week and will continue right up until the day of the championship.
The competition will take place on September 15, 4pm-9pm. Entry is €10. The games will be broadcast live on channel Nou Valencia 2, and the games may be transmitted by other regional channels as well.