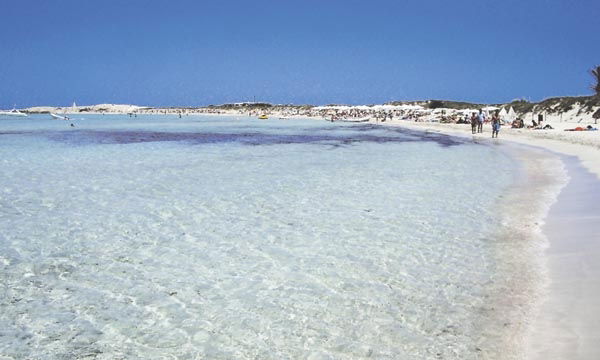 WITH September now almost mid-way through, lazy days on the beach are a little numbered. Even so, two Spanish beaches face a a sunny end to the season after being included among a Ten Breathtaking European Beaches ranking by travel web-based site TripAdvisor.
The highly ranked beaches are Playa de ses Illetes in Formentera, the smallest of the four Balearic Islands, and Islas Cies Beach in the Cies Islands, an archipelago off the coast of Pontevedra in Galicia on the north-west tip of mainland Spain.
A brief on Playa de ses Illetes states: 'the water is so clear and blue, the sand is white, and the views amazing…' The Islas Cies Beach comes in for similar adoration with a description of 'white sand beaches, light blue water and high rocky landscapes.' Also in the European 10 are three beaches in Greece, two in Italy, and one each in Croatia, Portugal and Turkey.