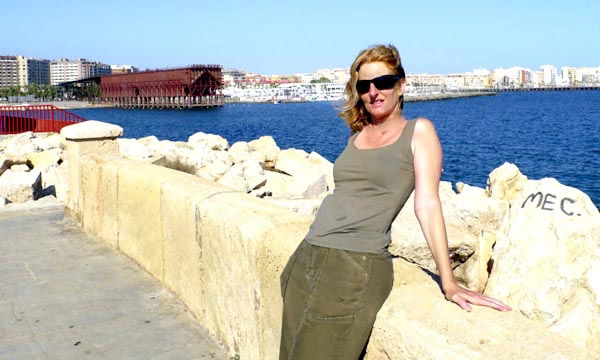 TWENTY year's ago Christina Eberhard left her native Germany and travelled to Spain with one thing in mind: to discover the local way of living while learning the language.
She planned to stay just one year but met and married a Spanish native of Almería and settled in Barcelona. Christina also fell in love with the Almeria province and spent time visiting the most beautiful places in the area. 
Although Barcelona based she and her husband escaped when possible to a little hideaway cottage amidst almond trees between the desert of Tabernas and Sierra Nevada to enjoy Spanish family life, peace and tranquility. 
"Being such a big fan of Almeria province, I always had the dream to combine both of my passions: Internet Marketing and Almeria," said Christina.
As a result unique-almeria.com was born in 2008 with the simple intention of helping local tourist sector to go global and to eventually offer effective and affortable advertising, helping sales based on SEO (Search Engine Optimisation),having first made sure to position Almeria's ranking on the major search engines to ensure traffic. 
"Slowly but steadily, Almeria is now becoming more known worldwide. "For unique-almeria.com last month was fantastic with 30.000 visits from 37 countries plus the offer of a sponsorship contract from Trivago," said Christina.