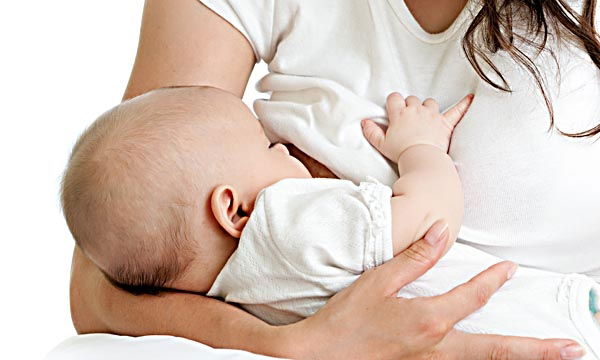 AN increasing number of Spanish mothers are breastfeeding for longer. And indications are that the choice is in part based on the ongoing economic crisis and unemployment.
Midwives believe that the crisis is motivating women to continue breastfeeding, according to Consuelo Martinez, Assistant Manager of Nursing at Murcia's La Arrixaca hospital. 
"It's as though they've been given a little push. Many say they have no choice," she said. Midwives are also professionally using the crisis to persuade new mothers of the benefits of breastfeeding. 
"It's cheap. It's unadulterated. This is what we've always told mothers and now it's an absolute necessity for very many of them," said Martinez, who is also President of FAME, Spain's association of midwives. There are women without money for formula, she said. 
Others who are out of work and therefore remaining at home can breastfeed for longer than the four months that maternity leave would last.  And in cases where they do find work, some are expressing and freezing milk – it lasts up to six months – to continue saving money later. 
Not only are hard-up mothers reported to be preferring to breastfeed, but some are returning to washable cloth nappies because disposables are so expensive, Consuelo Martinez revealed.
Nevertheless, the lack money is not the only reason why Spanish women are breastfeeding for longer than the six months recommended by the World Health Organisation, she maintained. 
If twice as many women still breastfeed at six months, this is also due to the work and encouragement of groups and organisations including the La Leche League International, she said.