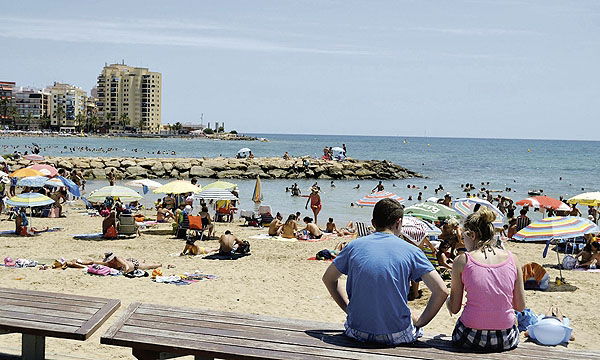 THE Russians and French influence in Torrevieja this summer has been significant. Councillor for Tourism, Luis Maria Pizana, taking stock of the city's tourism analysis this summer, said in general the season was stable and acceptable. 
Despite the serious general economic conditions, tourist arrivals from the UK and Scandinavian countries remained good, and there was a marked increase in French and Russian visitors. This had led to an increase in the average spending. 
After taking part in several tourism related global exhibitions along the Costa Blanca, especially focusing on strengthening ties with emerging north European markets, Pizana said his department had gone on several trips with Russian and Polish tour operators.
Next month a party from Ukraine is expected with Torrevieja not only keen to continue under the umbrella of the Costa Blanca tourism brand, but also increasing the city's presence in international tourism fairs.
He revealed that hotel occupancy during  July and August was more than 80 per cent on average, with weekends peaking at 90-100 per cent,  similar to destinations in Javea, Denia and Calpe. Pizana congratulated all workers, tourist guides and technicians who make up the Department of Tourism.