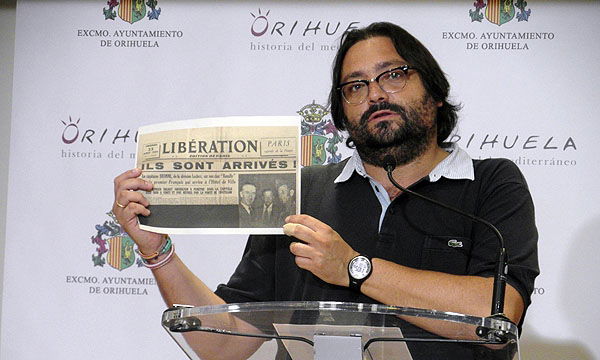 A PLAQUE to Amado Granell, one of the Spanish soldiers who liberated Paris in 1944, is to be installed at the Council for Historical Heritage of Orihuela. Granell lived and worked as a councillor in Orihuela in the 1930s, although he was  born in Burriana. 
Councillor Manuel Culiañez said that after the war, Granell went aboard the Stanbruck and then enrolled in General Leclerc's Division. He acted as liaison between the Spanish resistance in France and Juan de Borbon, who was exiled in Portugal.  
The Council for Historical Heritage and the Municipal Archives will work together to document Granell's life in Orihuela and find out where he lived and worked prior to installation of the plaque.