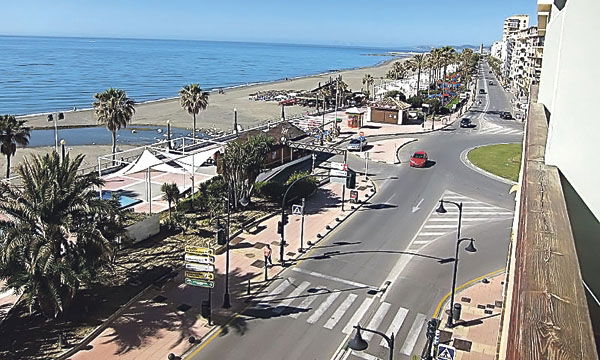 MORE than 20,000 people attended 60 cultural events organised by Estepona council this summer. July and August offered a wide ranging quality programme of events, according to Maria Dolores Espinosa, who heads the culture department.
Many were held al-fresco at 'privileged' spots including Paseo Maritimo and in local parks and plazas. As well as 22 concerts, film screenings, live theatre, exhibitions, workshops and summer courses were also held.  
Attendance at all was considerably higher than in recent years, said Espinosa. Singling out Siente, an exhibition of the work of Toby Govan, the Estepona-based Scottish artist, each Friday throughout August he organised events where the public could 'interact' with his works.
She also drew attention to chess on the Paseo Maritimo which attracted more than 1,000 participants culminating in the 25th edition of Estepona's Rapid Chess Tournament. Taking part were Pia Cramling, last year's European Champion, grandmaster Juan Manuel Bellon and international master, Jose Cuenca.