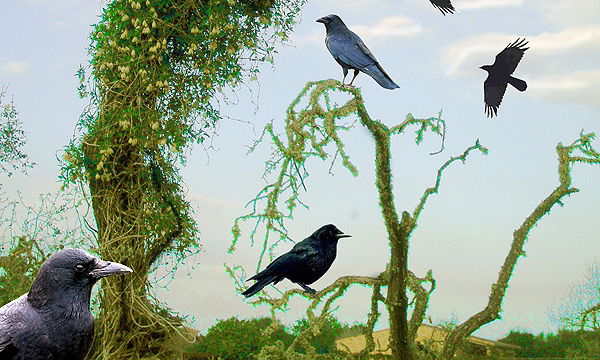 SINCE his parents were killed in an unfortunate accident in Holland, the local lunatic, Nial McCulmore, has been making a misery of the lives of the residents of the village of Brackenhead by persistently searching at dead of night within their paper bins for something he cannot find. 
Brain damaged in a childhood incident in which four other choir boys lost their lives, he is driven by his deranged obsessions and his belief that the comic book gods and goddesses, who form the main interest in his life, have hatched a plan to have him reveal the truth when Jenny Gorem – who had been blamed for the tragedy – reluctantly returns to the village to face her past. 
When wealthy Gerard Carter stands upon the face of the ancient sundial his wife, Brighid, believes that the vandalism has allowed through the forces that will see the wreck of a car raised from the waters of a local river bed and Police Sergeant, Meakin Mild, make the assumptions to start a murder enquiry, 15 years after the event. 
Beware those who underestimate the lunatic as those who risk exposure seek to keep hidden the truths which claimed so many lives.