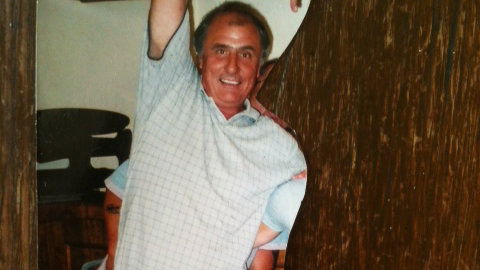 A FORMER British actor has been missing since leaving his home in La Cala de Mijas more than a week ago.
John Leach, 65, who once starred in the early 1990s TV series El Dorado was last seen walking past the barrier on the N340 – heading out of La Cala in the direction of Fuengirola – by El Sheriff bar sometime between 12.30pm and 1pm on Tuesday August 21.
It is believed he may have decided to go to a wake behind held in El Chaparral golf in a bar called The Hut at 4pm as he had called a few friends the day before to see if they were going although had not made any plans to get a lift. 
He was carrying €10 in cash and his mobile phone although there has been no activity on it since August 6, according to a police trace.
"He is well known in the community and we have spoken to all his friends and he is not staying with any of them," said his daughter Jessica Leach.
"Since last October he has been ill with a liver problem so in the last 10 months he has not had a drink or gone out the house other than his daily visit to Mercadona and a chat with locals before coming back home. He sticks to this routine, so for him to wander off is a very unusual thing. There is no explanation why this has happened. He has not been apart from my mother in 37-years. He would not just leave. My mother and I are worried sick and having difficulty sleeping. We just hope he is found safe soon."
When he left that morning, he was reportedly in good spirits and had told them he would see them later.
Leach was wearing a grey polo shirt with beige or white three-quarter-length trousers and brown shoes and a Spanish man has come forward with this description of him. 
Police are actively searching for Leach and are ringing Jessica every few hours to give her updates.
Jessica who was here on holiday visiting her parents has cancelled her return home to stay with her mother.
Anyone with information about his whereabouts should contact Jessica Leach directly on 602 605 188 or email [email protected]
---
Article by Nicole Hallett