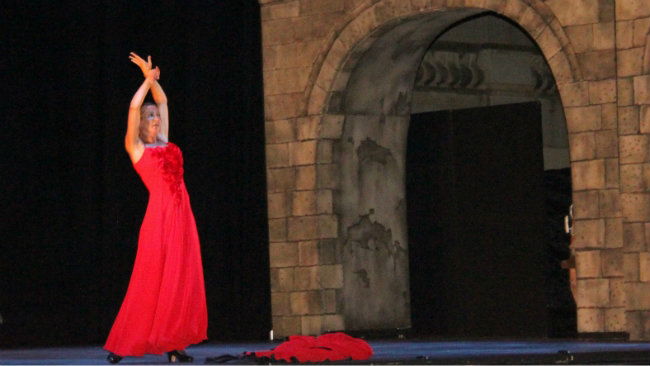 FLAMENCO dancer, Sara Baras, stopped by Benidorm to perform 'La Pepa,' in honour of the 200th anniversary of the first Spanish Constitution.
For nearly two hours, Baras put on the show that premiered in her native Cadiz on March 19, on the bicentennial of the enactment of the Magna Carta in 1812.
Baras personified the title character, an allegory of hope and freedom, but also joy in the tough times during the Pennisular War between Spain and France. The piece was set in the artist's home city of Cadiz.
Seats in the Julio Iglesias Auditorium in the Parque de l'Aiguera were filled last Saturday with audience members who came to enjoy the show brought to Benidorm by the Council of Festivals and Events.