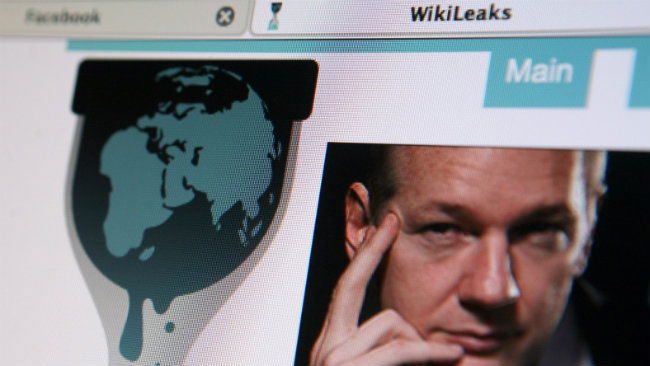 I recently put the spotlight on the pernicious nature of television as a mind-bending re-laxative. Sadly, the conventional press hardly comes up smelling of roses either. Successful people are often criticised. The venerable Bruce Forsyth, arguably Britain's most popular entertainer was often lampooned by the orchestrated media over his relationship with his then wife, Anthea Redfern. His sin; he wanted privacy from Press intrusion.
The conventional Press never vigorously confronts government ministers with questions their readers are screaming for. Wonderful candidates would be PM David Cameron or Foreign Secretary William Hague. Leading Trade Unionists doing their job are routinely demonised. The latest to raise the ire of editorial is Rail, Maritime and Transport Union boss, Bob Crow. If you are a public figure this behaviour comes with the territory. As U.S. President Harry Truman said: 'If you can't stand the heat get out of the kitchen.'
New York Tribune editor John Swinton, in 1893, addressed the New York Press Association: 'There is no such thing as an independent Press, unless it is in the country towns. If you express an honest opinion, you know beforehand it would never appear in print.  If I should permit honest opinions to be printed in one issue of my newspaper, like Othello, before twenty-four hours, my occupation would be gone. The business of the New York journalist is to destroy the truth, to lie outright, to pervert, to vilify, and to fawn at the feet of Mammon. We are intellectual prostitutes."
The onus really is on readers to keep an open mind and use the internet to search for more balance. What is insidious is the Stalinist orchestration of major dailies on a single issue. They all sing to the same hymn sheet. A glaring example is coverage of the Pussy Trial in Moscow. Coordinated media coverage of the affair should alarm all of us.
Why does the media react in fury to a two-year sentence on three women, old enough to know better, for cavorting on the altar of one of Moscow's most revered places of worship. There they screamed blasphemies and obscenities. Their supporters hacked down Christian crosses. One of those sentenced wore a tee-shirt carrying a Communist slogan. What if these punks had behaved similarly in a British synagogue or mosque? These extreme feminists' want football banned and describe footballers as sperm chasing seed. Why is the palace press championing them? That is worrying.
Their behaviour offended Christians, who in Russia take their religion seriously. It took them six months to apologise. How odd that the media critical of the punks' sentencing is the same media that is hostile to Julian Assange, who as an investigative journalist has been doing their jobs for them.