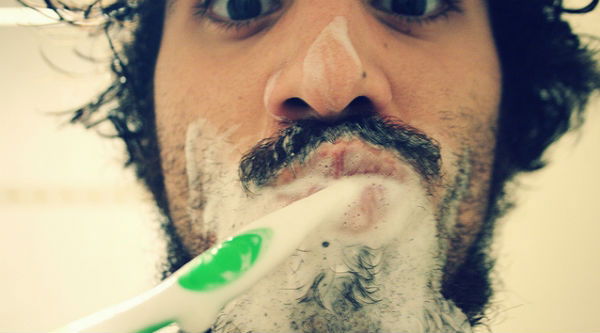 REGULARLY brushing ones teeth could help to keep the memory sharp in years to come.
Nearly 5,500 elderly people were monitored over an 18-year period and it was revealed that  those who brushed their teeth less than once a day were up to 65 per cent more likely to develop dementia than those who brushed three times a day.
The link between poor oral health and dementia was far more pronounced in women than in men.
"Not only does the state of your mind predict what kind of oral health habits you practice, it may be that your oral health habits influence whether or not you get dementia," said the study's lead author Annlia Paganini-Hill.
This is not the first study that has linked poor oral health with health conditions.
People with gum disease have been found to be more prone to suffer a narrowing of the arteries that can cause heart attacks and strokes.
Those with Alzheimer's have more gum disease-related bacteria in their brains that others, some research has found.
This is thought to be because gum disease bacteria causes inflammation and brain damage when it reaches the brain.