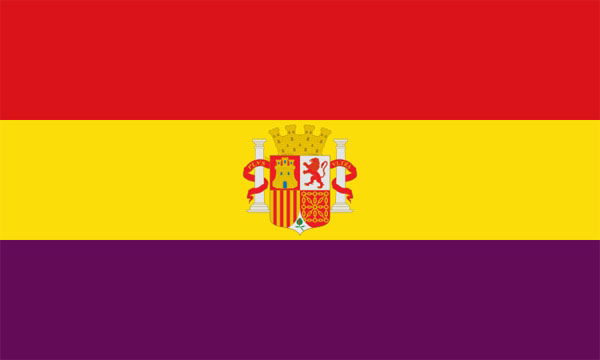 THE Alicante government defends the decision to fine a man for waving the Spanish Republican Flag during an international handball match.The incident took place at the Alicante Technical Centre during a professional handball match between Spain's national team and Algeria in April.
A fan took out the red, yellow and purple flag that represents the Spanish Republic which "could have been considered a provocation" leading to "violent reactions among the public," explained the government.
After police asked the man to put the flag away, he did so, only to take it out again shortly after and waved it about, supposedly "provoking" unrest among other spectators.
It was then that police decided to remove the man from the sports centre and fine him. Though the government admitted that showing a Republican flag doesn't necessarily have to incite violence, the government explained, "the circumstances and context, as in this case, could have had that effect."
However, the way in which the situation was handled was 'very serious,' said leftist united (EU) Valencian councillor from representing the Left United (IU) Ricardo Sixto. "They limited the freedom of expression," said Sixto who encouraged a re-examination of the case.