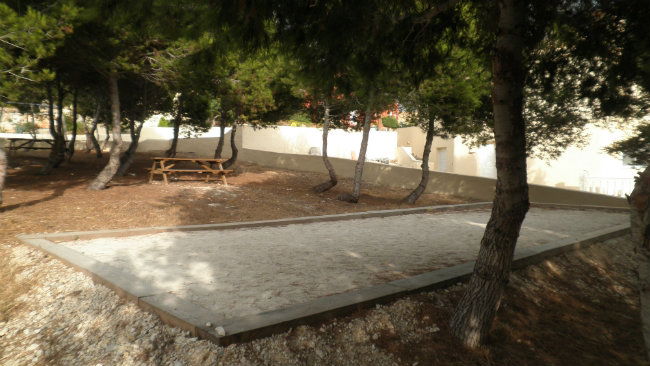 RESIDENTS of Benitachell now have access to public 'petanca' or petanque fields as well as tennis courts according to a statement made by the town council.
In response to requests from residents for places for them to play the bocce ball-like sport of petanca, as well as tennis, Benitachell town council prepared public areas for these purposes.
The football pitch at La Font now has a place for petanca enthusiasts to meet and play. Also available to all residents is the Kalmias section of the Cumbre del Sol housing development (Puig de Llorenca), reminded Sports councillor Antonio Colomer.
For those residents interested in picking up the old tennis racket, there are tennis courts in the Fresnos area (Cumbre del Sol). All they have to do is make a reservation and pick up the keys to the court at the Restaurante la Cumbre (966493213) from Tuesday to Sunday between 11am and 9pm.