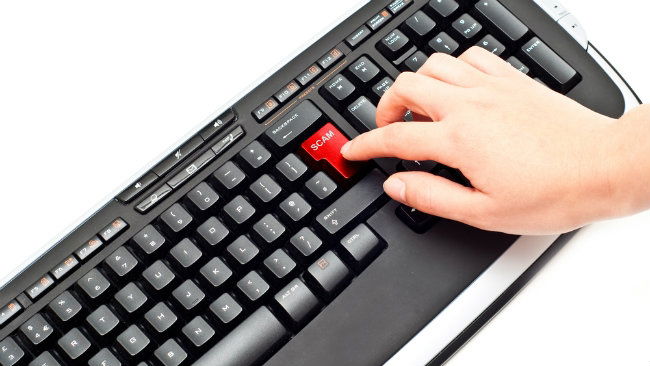 EXCLUSIVE by EWN staff reporter
---
EXPATRIATES need to be on the alert over the latest on-line tax scam.
A British expatriate almost fell for the fraud after receiving an e-mail seemingly carrying an HM Revenue and Customs letterhead and subject  "Unclaimed Tax Refund Notification."
But something did not seem quite right with the e-mail, even though at first glance it appeared authentic.
So Siobhan Hutton of Benalmadena, on the Costa del Sol, phoned the British tax authorities with regard to the possible Pounds 239.41 (€300) rebate.
And she was immediately warned it was a scam.
"They asked me to forward the e.mail to  phishing@hmrc.gsi.gov.uk so that the matter could be investigated further.
"They told me they never make contact by e.mail, which immediately alerted me that it was clearly a total fraud and scam."
A pensioner, Mrs Hutton has been in Spain for the last eight years, and lives in semi-retirement with her husband Reginald.
"While the e.mail at first glance appeared authentic,  and was in generally good English, there were minor errors, including receiving incorrectly spelled twice.
"It also advised it was the final notice and that I should respond swiftly, which did not seem to be normal tax rebate procedure," she said.
The message stated ´you are advised to respond Swiftly to this mail so as to facilitate the process within 72hours of receiving the information Submitted.´
It then added a list of banks, including Barclays, HSBC, NatWest and Santander, and advised the reference of
https://online.inlandrevenue.gov.uk/application?namespace=re&origin
should be given.
The e.mail also added that if the account details provided were incorrect, or for an inactive account, that the refund would be forfeited.
It also advised that for security reasons the IP address, time and date would be recorded, with deliberate "wrong input criminally pursued."
"Since receiving the original message I was sent another this weekend pointing out I would lose my reclaim if I did not respond within another three days,"," said Mrs Hutton, a former nurse who was born in Ireland and who later worked in the south of England.