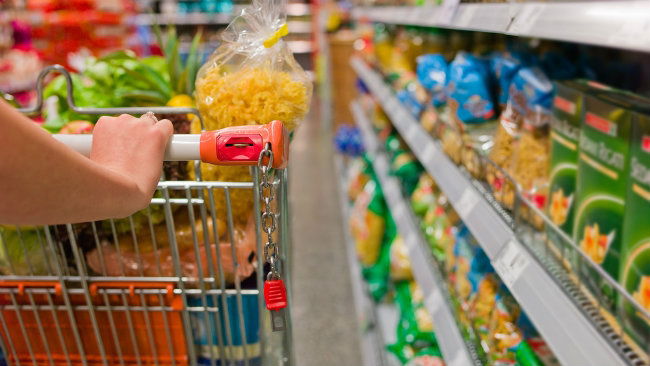 CHANGING tastes, restricted opening hours and an aging population plus the crisis are altering Spain's shopping habits.
Hypermarkets are still a draw but over the last decade have lost ground to supermarket, admits large retailers' association ANGED.
In 2000, hypermarkets had a 29 per cent share in food sales, compared to 19.6 per cent by 2010.  Neither can the drop be attributed to closures.  Some autonomous regions block new hypermarkets but these continue to open and there are now 418 compared to 387 in 2007. 
Smaller supermarkets of up to 100 square metres and corner shops have fared even worse, with custom falling from 35.9 per cent in 2000 to 21.3 per cent in 2010.   In the last five years 3,700 have closed, at the rate of around 15 a week.
Current winners are supermarket chains with installations covering more than 400 square metres.  Their market share has risen from 35 per cent in 2000 to 59 per cent in 2010 and 760 new establishments have opened in the last five years.
The economic crisis is less to blame, ANGED believes, than regional restrictions dating back to the 1996 Trading Law.  Intended to protect small shopkeepers, it put the brakes on hypermarkets. 
"A hypermarket is a great Sunday destination but with the recent exception of Madrid, the law has prevented this until now," explained a spokesmanANGED.
Opening-hour restrictions are only part of the problem.  Hypermarkets' falling popularity can also be traced to changing consumer habits, an aging population, smaller families and – as always – the economic crisis.
Visiting "the hyper" is now less of a draw.  A 20 or 30 kilometre drive to get there means little true difference in prices, pointed out professor of strategic management Jaume Llopis.
Elderly people who consume less and buy more fresh products are forsaking local food markets and taking their custom to supermarkets.  They prefer to shop nearby and become loyal customers, said Aurelio del Pino, of Spanish supermarket association ACES. Single-parent families and those living alone without partners also tend to buy less in supermarkets near to them, he said.
On the "if you can't beat them, join them" principle, hypermarkets are now opening smaller supermarkets.   Carrefour now has 80 Carrefour Express  and 116 Carrefour Market outlets.  And the Corte Ingles,  which opened only three new Hipercors between 2008 and 2012, increased its smaller Supercor supermarkets from 74 to 88 over the same period.