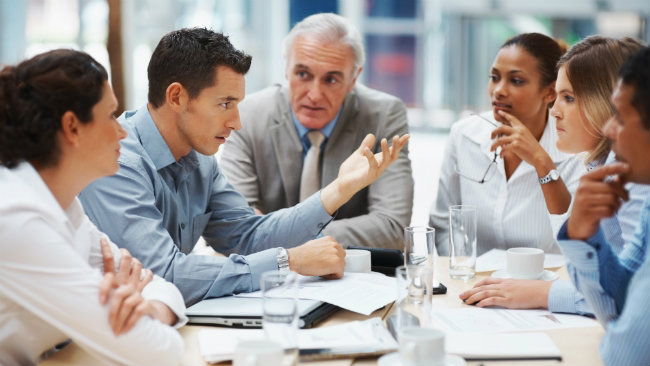 Nick Buckles, CEO of G4S (Twitter text-speak for "guffaws") recently gave evidence before the UK Home Affairs Committee. In an attempt to explain the fiasco of his company's security staff shortages for the London Olympics, he used endless jargon. Words like "reporting template", "filters in place", "backended processes". Stop!
As you might expect, G4S's website is also full of jargon. The company's "vision is to be recognised as the global leader in providing secure outsourcing solutions, to help customers to achieve their own strategic goals". It has an "unrivalled geographic footprint" and works "to build solutions that combine our knowledge of in-store security processes". Enough!
Which reminds me of all the other gobbledegook business-speak. Phrases like: "thinking outside the box", "picking the low-hanging fruit", "opening the kimono", "blue sky thinking". Not to mention when you're called to an on-site meeting, you need to go in "guns blazing" and establish some "key takeaways" before someone can start "raising all the red flags". Good grief!
It's obvious people don't use anymore what's called Plain English because they're advised to use "consultant speak". So, today everyone calls himself an "Executive Assistant", "Business Development Manager" or "Project Officer" who's "ensuring compliance". Very few people, when asked what work they do, say: "I make phone calls and type stuff".
People don't (despite what they say) always appreciate blunt clarity. If G4S had instead said: "We pay guys to stand around and make people feel safer", they'd have been accused of being unprofessional and not taking it seriously. No one wants to make his job sound less difficult and important than it already is. I read the other day about a member of staff at a UK gym whose title was "Specialist Membership Consultant". Her role included jotting down members' details and using the cash register.
Even doctors and engineers don't tend to describe their jobs as: "I try to mend people" or "I try to make sure bridges don't fall down".
Always called a spade a shovel, myself. Well, off now to have lunch, watch the Olympics on TV and then take in a movie. Oh good, it's Jaws! Clever animals sharks, wonder what text-speak they might use? "Hi, gr8 white here – strvng. Cn we mt 4 lunch? C U l8er!"
Nora Johnson's thrillers, Soul Stealer & The De Clerambault Code (www.nora-johnson.com)  available from Amazon in paperback/ eBook (€0.89; £0.77) and iBookstore. Profits to Cudeca