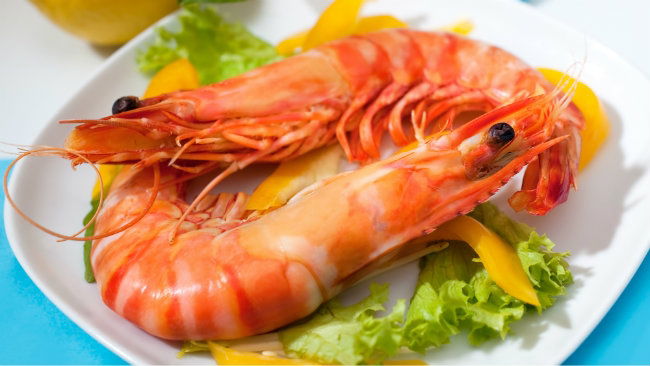 GIANT red prawns cost only €30 euros a kilo currently, which particularly in summer is a very strong sign that Spaniards are tightening their belts.
Demand has dipped sharply due to the economic crisis and they now reach the counter at around €40 a kilo.  In previous years, giant prawns fetched twice as much and as recently as last Christmas rose to €120 a kilo.  "And they sold," said Jose Beltran, a fishmonger in Almeria market.  "Everyone splashes out at Christmas and New Year."  "When there's no money, there's no money and even at today's prices we aren't selling," advised Jose Maria Gallart, who heads the provincial fish traders' association, Asopesca.
Giant red prawns are in any case not daily fare, said Gallart.   Most go to the catering trade but restaurateurs have stopped buying them because customers are not asking for them.  "If demand drops the price drops, even at the height of the summer season" he explained.
Fishing boats from Almeria and, to a lesser extent, from Garrucha, Carboneras and Adra, which specialise in seafood, hardly cover costs.  Demand is reduced by up to 60 per cent according to Asopesca, and this could eventually extend to all seafood.  Scampi and white shrimp are maintaining their prices but this is because sales are less significant, with just 20 kilos of scampi per day changing hands at Almeria for €45 a kilo.