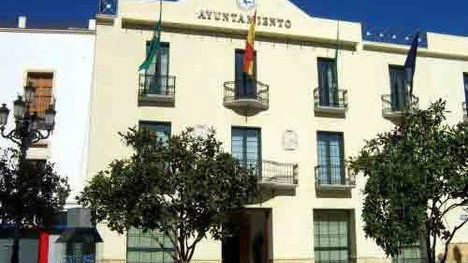 WINE dating from the first century AD has been found in an amphora which was kept amongst the archaeological finds at Velez Malaga Town Hall.
The Councillor for Culture, Antonio Fortes, announced that the find comes from the ancient city of Maenoba, where the Manganeta necropolist is located, near the mouth of the Velez River. It was found in the sixties and kept in the Palacio de Beniel basement. Work was being carried out to classify the amphora, which has capacity for 30 litres, and was used in the Roman Empire to transport wine.
The aim is to out it on show at the City Museum planned at the old San Juan de Dios Hospital. 
It is only now that it has been found to contain wine, which has been perfectly conserved thanks to its calcium lid and clay and wood covering. 
The councillor reported that such amphorae, with pointed ends, two handles and a long narrow neck were used to take wine from the Roman wine producers to the homes of aristocrats. 
Further studies will be carried out in the coming months to discover what type of wine is within the amphora, and whether it is the typical sweet wine produced in the area.