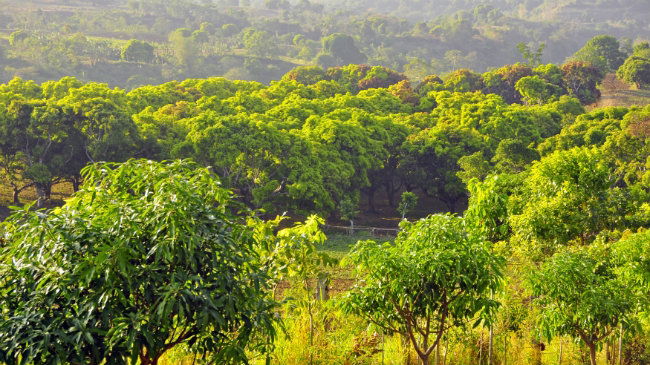 VELEZ MALAGA is increasing security in the countryside to prevent robberies.
Just in time for mango season, the town council is collaborating with the State Security Forces to prevent robberies on farmland. 
On Monday, Mayor Francisco Delgado Bonilla held a meeting with representatives from the agricultural organisation Asaja as well as Local and National Police and the Guardia Civil to form a plan of action.
"In addition to the continuing development of local security measures, we are going to ask for the collaboration of Malaga Police on cracking down on pedlars," explained the mayor who will be asking the government to lend aerial forces to keep an eye on rural parcels at night.
Eleven people were arrested under the former plan which was in effect between September 2011 and June of this year; eight, for stealing fruit and three for possession and transport of marijuana. During the same time, there were 95 police interventions for the illegal sales of products in which a total of 900 kilos of mangoes were confiscated.