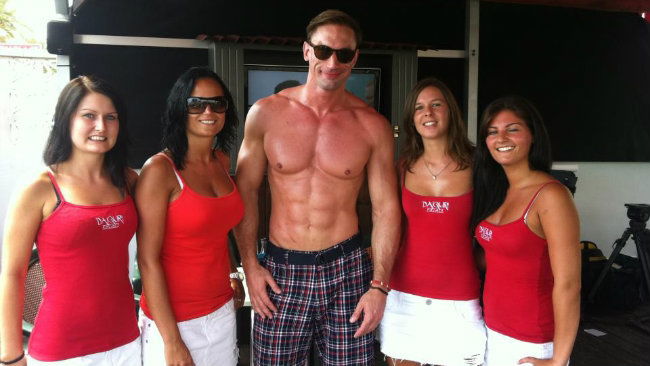 THE British television programme Embarrassing Bodies came to Magaluf.
Dr Christian Jessen, Dr Pixie McKenna and Dr Dawn Harper from the BAFTA award winning Channel 4 series were on the island for three days, from Friday to Sunday.
The doctors were on hand offering medical advice at limited appointments throughout the day at the special Embarrassing Bodies mobile clinic, which was located on Magaluf Beach.
"Embarrassing Bodies first filmed an episode at the Daiquiri three years ago," said manager Nicola Bardsley.
"At that time we developed a nice relationship with the cast and crew, they were very friendly and always willing to have photos with anyone who asked. One month ago they telephoned and asked for permission to film another episode from the Daiquiri Palace. During the three days of shooting they used the terrace as a base while they organised and signed up groups to participate in fun and educational games. Also selecting a few special cases they thought needed the doctor's treatment, to go inside the inflatable dome and discuss their problems. It was three days of fun for all".  
As the director and the crew were leaving they said "thanks so much" and "we'll be back next year".
---
Article by Nicole Hallett