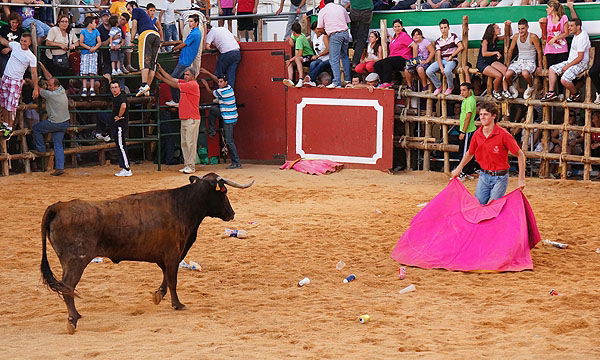 THE demand for autopsies on any bulls that die in unusual circumstances has fallen on deaf ears in the Valencia Regional government. After three years of pursuing the issue, the National Association of Well-being and Protection of Animals (Anpba) has not received any response from the government, despite Alicante being the only province that does not require the presence of a veterinarian during running of the bulls.
The animal rights group is fighting for cases like that of a bull named Brusco. Just last week the bull died during a festival in Petres (Valencia) when it was forced to run in the streets despite having collapsed from exhaustion just hours earlier. The animal was incinerated that same day without any autopsy.
Since festivals involving bulls are still being held, "the least the authorities can do is rigorously enforce what is described in the 'Explanatory premable' and article one of the legislation regulating the running of the bulls which aims to 'guarantee the most integrity of the animals," said Anpba president, Alfonso Chilleron.