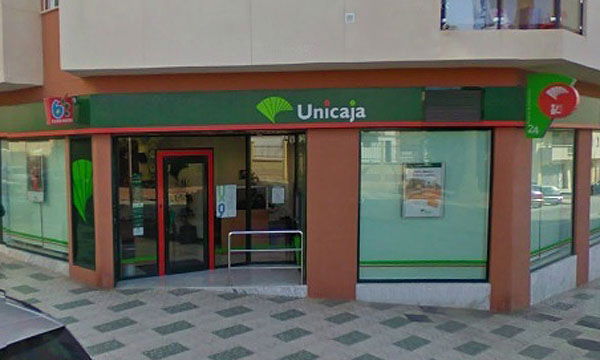 A branch of Unicaja in Nerja was robbed at gunpoint. A man burst into the bank and demanded that the safe be opened, firing shots into the ceiling to intimidate the staff at the bank on Calle Antonio Ferrandis 'Chanquete'.
When he was told that it would take 10 minutes to open the safe, he grabbed some coins and fled in a black Audi which was parked outside the bank. The incident lasted around four minutes, and two women were treated at the scene for panic attacks.
The alleged perpetrator was arrested an hour later at a car wash which he ran in Calle Jaen, just three minutes from the crime scene. The man, 20, used a client's car as the getaway vehicle. After finding the car outside the premises, police searched the establishment, and found the helmet and gun used in the robbery.
He has since been remanded to prison without bail by a Torrox court, after confessing to the robbery as well as four other armed robberies in the area. He had no prior criminal record, and the total amount stolen amounted to around €1,200.