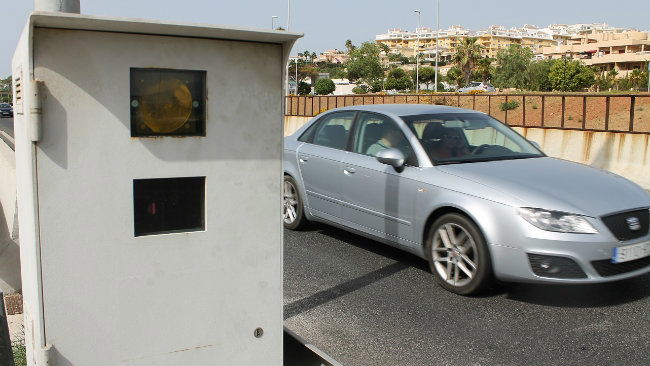 MIJAS Town Hall has processed a request to move speed cameras on the A-7 motorway. 
According to town hall spokesman, Mario Bravo, the speed traps in their current locations are not contributing to lower the area's accident count.
The town hall is asking the Ministry of Public Works and the General Traffic Department (DGT), to change the location of the speed cameras to improve driving safety. 
Bravo stated that the one of the radars is one the straight stretch between kilometres 200 and 201 heading towards Malaga, while the second is at kilometre 205 theading owards Marbella, at Faro de Calaburras, which is also a straight stretch of the road. 
He said that "if the speed trap is on a straight road, some drivers brake and then accelerate on the bend, to over the allowed speed limit," which, according to Bravo, is a trigger for many accidents on that bend. Therefore the local government has asked the DGT to move the speed traps to more dangerous areas, which will prioritise saving lives and not collecting money.  
This is one of the several road improvements Mijas Town Hall's team has been working on, as it has also proposed slip roads as well as improvements to entrances and exits along the A-7.  
---
Article By Daphne Hilarides