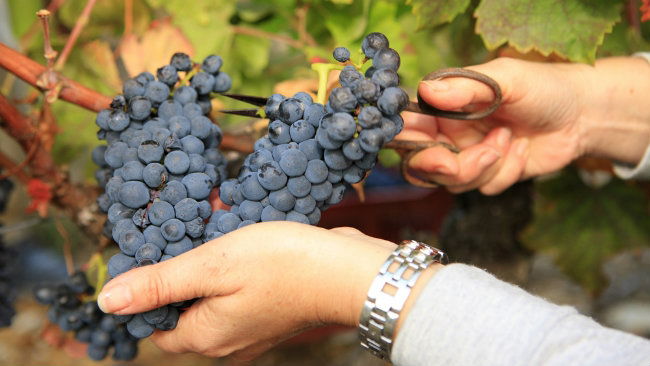 GRAPE producers in the Axarquia area expect a harvest of more than 500 tonnes this year.
Although they are positive about the amount of grapes which will be picked, they fear that the high temperatures and the lack of rain will lead to smaller fruit. However, they report that the quality of the fruit is excellent. 
At the end of this month, farmers will begin to collect the muscatel grapes, although harvesting has already started for the green eating grapes, according to the Young Farmers Association. In the upcoming campaign, harvesting will start in Almachar and El Borge, and then continue in other areas such as Competa, Sayalonga and Torrox.
Last year, on the other hand, was a "disaster" they say, because the grapes were affected by mildew.
The association is concerned about what prices can be expected this year, as this depends on the size of the fruit. 
Most of the muscatel grapes in the area are grown on old vines which belong to elderly farmers, which the association complains makes it hard to guarantee production levels, as some do not bother to pick the produce, often because younger generations do not consider the grape vines a way of making money because it requires too much effort.