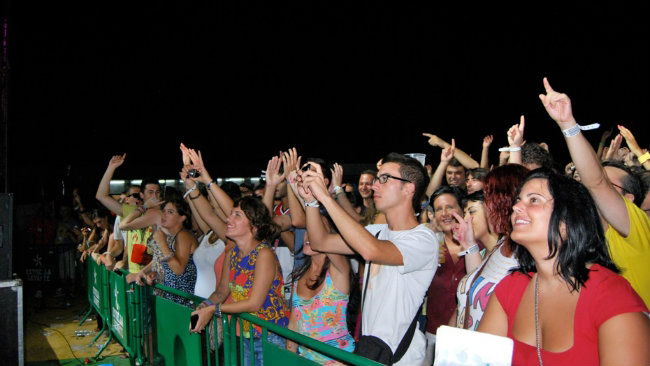 THEY came, they saw, they partied, they danced. Electromar Day attracted more than 15,000 people from all over Spain, and officially inaugurated the Arturo Soria Park concert venue on Saturday. It wasn't just hot, it was the hottest day of the year in Torrevieja and thousands came to the city for the biggest festival of Techno and Indie music that the city has ever seen. Three separate music stages offered something for all tastes, at least in what they had come for, in Techno and Indie music. Lasting more than 14 hours, from Saturday evening until breakfast time Sunday, they came and went at will, returning to the park, to party all night long. 
Split into three areas, the main Coca Cola Stage, and two other DJ zones, the three areas at times competed with each other to see who could be loudest. 
Antonio Soria Park easily accommodated those attending, and all bodes well for the new zone as a major concert venue for the future and possibly for a return of ELECTROMAR Day for 2013. 
---
Article by Keith Nicol