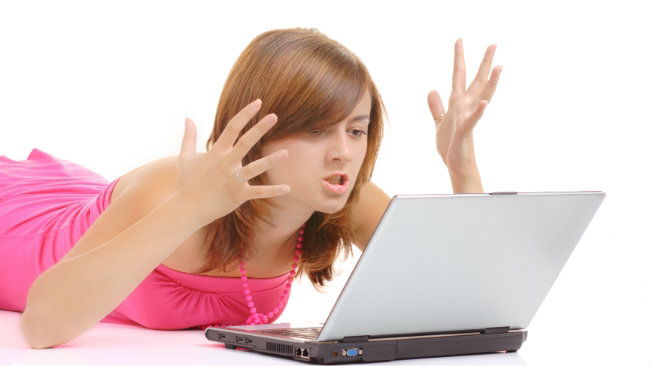 TEMPTED to throw my useless laptop against the wall I found myself bemoaning the fact that I can no longer write using a pen and notebook. I have become reliant on and enslaved to technology. 
Creatively I find it difficult to put my thoughts on paper, preferring to tap away at the keyboard. At what point in my life did the pleasure of opening an expensive El Cortes Ingles notebook and applying ink to a virgin page become redundant? At which point did I stop finding pleasure in such simple tasks. I do not paint using a computer programme and the joy of using charcoal or smudging oil pastels has never left me. The feel and smell of a new book will never be replaced by a nifty little Kindle (well not yet anyway). The issue is that to replace my laptop (which I fear is inevitable) will be expensive and my disquiet has more to do with the money that will float out of my account and into the cash register at PC City. At least if a pen breaks it only costs a couple of euros at the Chinese shop. 
What is it about an inanimate object that creates such irrational anger? Even my teenage son doesn't annoy me as much as the purple fuzzy screen on my laptop. And try as he might he has never succeeded in making me wish to hurl him out of the window which is what I am sorely tempted to do with this stupid machine. Computer rage is all the rage. Who would blame machines if they rose up in battle against us as in the Terminator Films? Perhaps Arnie had had enough of being thumped and abused for freezing momentarily, or taking too long to answer a question.
Tentatively and in purple I continue to write in the face of seemingly insurmountable odds (made more difficult as my fingers are crossed). Will I be able to last the summer without having to spend my hard earned cash on a new machine, or can I take that break to Castilla de la Mancha (home of Don Quixote) throw caution to the wind and stay in the 16th century convent of Santa Clara? Will it really hurt me to write on a fuzzy screen? Will the god of electronic devices intervene and miraculously fix my laptop? Or will I spontaneously combust and leave a nasty mess not only over the wall and ceiling but also over the computer which will continue to blink benignly as the firemen scrape up all the burnt bits and comment on the mad woman who wrote articles on a purple, fuzzy screened laptop (still better than being eaten by cats)? 
On a cheerier note: what is it about firemen? A recent visit from the Alicante bomberos created quite a stir amongst the female staff at school. Perhaps it's the whole white knight thing, or perhaps it's the thought of a man who can handle a 30 foot hose without breaking a sweat.