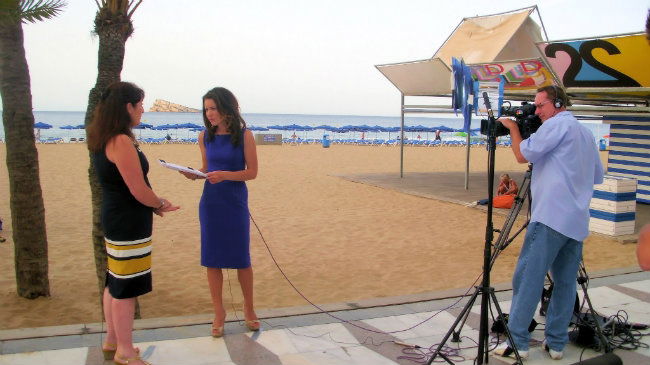 UNITED STATES network CNBC aired a live interview with Benidorm Tourism Foundation director, Yolanda Pickett.
In the interview, Pickett pointed out the attractive aspects of Benidorm as a tourist destination as well as potential consequences of recent economic changes, including the IVA (VAT) increase, on local tourism. So far this year there has been a slight increase in British and European visitors and a rise in Russian tourists may be on the horizon, said Pickett. She also expressed confidence that the IVA increase set for September 1 "will hardly affect the hotel sector" which will see a 2 per cent increase. However, other tourist services including theme parks, shows, and golf courses will be more affected "because the VAT is due to increase 8 to 21 per cent in those sectors."
Despite economic hardships investments will be made in the tourist industry, explained the director, who indicated that 90 per cent of local establishments have undergone some sort of renovation.