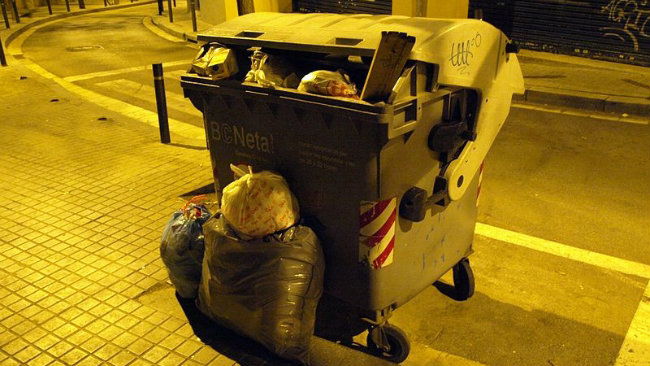 RESIDENTS of El Zapillo, Almeria, have complained that bad smells due to the nightly trash collection is damaging local tourism. 
Given that the streets in El Zapillo are very narrow, Urbaser (the local urban cleaning company) rubbish trucks are unable to get through them and the rubbish containers need to be relocated before they can be emptied. According to residents, moving the rubbish from one end of the streets to another is simply extending the bad smells that are reaching bars and restaurants, making the area unattractive to visitors and locals. 
The locals have also thought of a solution to the problem; changing the rubbish containers to areas which are not as busy, and according to local newspaper #i#Ideal#i#, the Public Works and Citizen Services Area at City Hall Almeria have been "working for several months on finding the best place to empty the containers and answer the local pleas." However, residents of other areas of El Zapillo and other neighbourhoods of Almeria are complaining about similar issues, because of which neighbourhood associations believe there is still much to be done.